About Us
Corrosion resistant, reliable, high strength, resilient and efficient pipes are manufactured and supplied by Dutron Plastics Private Limited. Our company emphasizes on employing quality production that assists us in rendering pipes and other solutions that are ideal solution for use by customers in both local and international markets. We are recommended across markets for our supreme DUTRON portfolio including Heavy Duty Hose, UPVC Plumbing System, Oil Hose, etc., that is suitably fabricated for all types of industries.
DUTRON is our brand name that helps our customers in recognizing us for our highest product quality. Our wide range of products is manufactured using best-in-class technology to satisfy demands of customers for durable, high in impact, supreme finished and lightweight piping solutions. We are constantly involved as a pipe and fittings manufacturer, exporter and supplier in meeting emerging requirements of our customers for the most reliable products. Our company is ceaselessly flourishing in the sector by matching demands for all types of innovative piping solutions.
Our Group
Dutron Group sowed its business seeds in the year 1962 and gained instant recognition by bringing forward the best range of pipes in the market. This pipe manufacturing unit in the year 1971 introduced PVC Suction Hoses in India with remarkable aid from Totaku Industries Inc., Japan, the world biggest manufacturer of Kanaflex Suction Hose. Having a strong business experience, our group has spread its business across locations as the most sought-after pipe manufacturing name in the industry.
Back in the year 1980, our group started to manufacture and internationally supply Braided PVC Hoses as well as Flat Delivery Hoses. These two were the very first suitable, economical and convenient alternatives of rubber based hoses. After this in 1990, Rigid PVC Pipes and Fitting along with PVC Pipes and Fittings production facilities were created through assistance of high-class technology. The organization witnessed massive growth further by including CPVC Pipes and Fittings in its portfolio in 2000.
After years of constant innovation and quality commitment, our group has come a long way as the finest pipe manufacturer and supplier in the global market. The organization has been BSE listed since 1994. Having successful exporting businesses in Qatar, Kuwait, Muscat, Indonesia, etc., our group has earned quite a secured image in the international platform today.
Mission
We strive to increase our quality standards in the plastic sector by serving the most suitable products and gain customer respect.
Vision
We work as a value-based, ethically driven and strong company that serves the finest product using high-performing technology.
Production And R&D Facility
Highly advanced production plants are situated at three locations in Gujarat State-Bharuch, Vatva and Kheda. The focus singularly remains on bringing Chlorinated Poly Vinyl Chloride (CPVC), Poly Vinyl Chloride (PVC) and High Density PolyEthylene (HDPE) for manufacturing different kinds of pipes to meet demands of numerous markets. Our research and development facility allows us to invest in the most reliable technology to manufacture UPVC Plumbing System and other products.
Civil: Drainage, Sewer, Irrigation and Gardening
Utilities: Water, Gas, Cable Ducting
Industries: Chemicals, Effluents, Air, Food
Building & Construction: Construction Watering, Water Storage, Plumbing, Soil, Waste & Rain Water (SWR)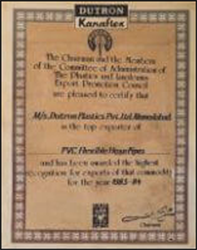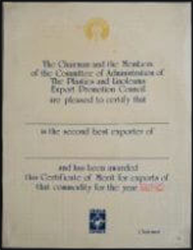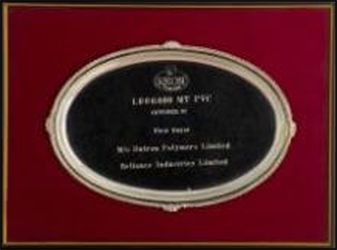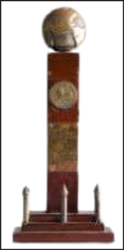 Read More